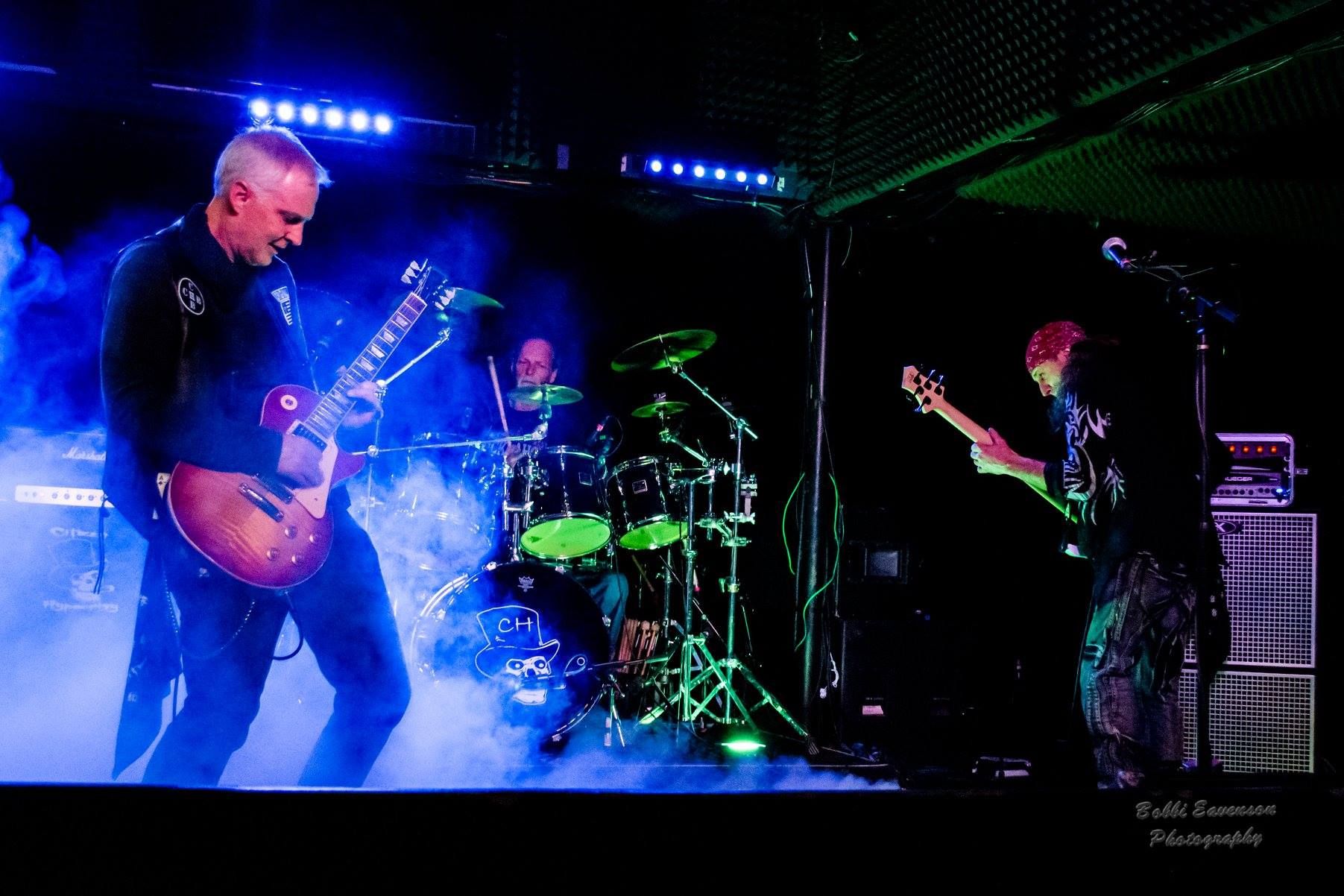 The Band is:
Rat Suey, bass
Gary Axesmith, guitar
Tony Tazman Wilkinson, drums
"And yet another powerful trio, and when they're all this good, it's a perfect pleasure. Catch Citizen Hypocrisy at their next gig and appreciate some of this hidden Utah talent."  Alan Roy Carrington

Citizen Hypocrisy is a stripped-down, plug-in and play rock and roll band that formed in 2009.  The band consists of founding members D.J. Pierno and Gary Russon, and recent addition Tony Tazman Wilkinson.

Gary, D.J. and Tazman are all passionate fans and students of rock music, in fact all types of music, that spans more than four decades. And it is the combining of these musical tastes that influences the Citizen Hypocrisy sound, songs, and vibe.

Citizen Hypocrisy has released four studio albums: Psychotropic Lie; the self-titled album, Citizen Hypocrisy;  Scream; The Mind's Eye; an album of cover songs, E=mc2=Covers; two live recordings, Live at Burts and Live at the Royal; and a collection of jams captured while the tape was running, Bootlegs, Basement Tapes, Jams, and Other Assorted Bits. 

 
"This ain't wannabe hippie, jam band crap;
this is straight-up, plug-in and play rock and roll."
 
Rat Suey
Tony Tazman Wilkinson
Gary Axesmith